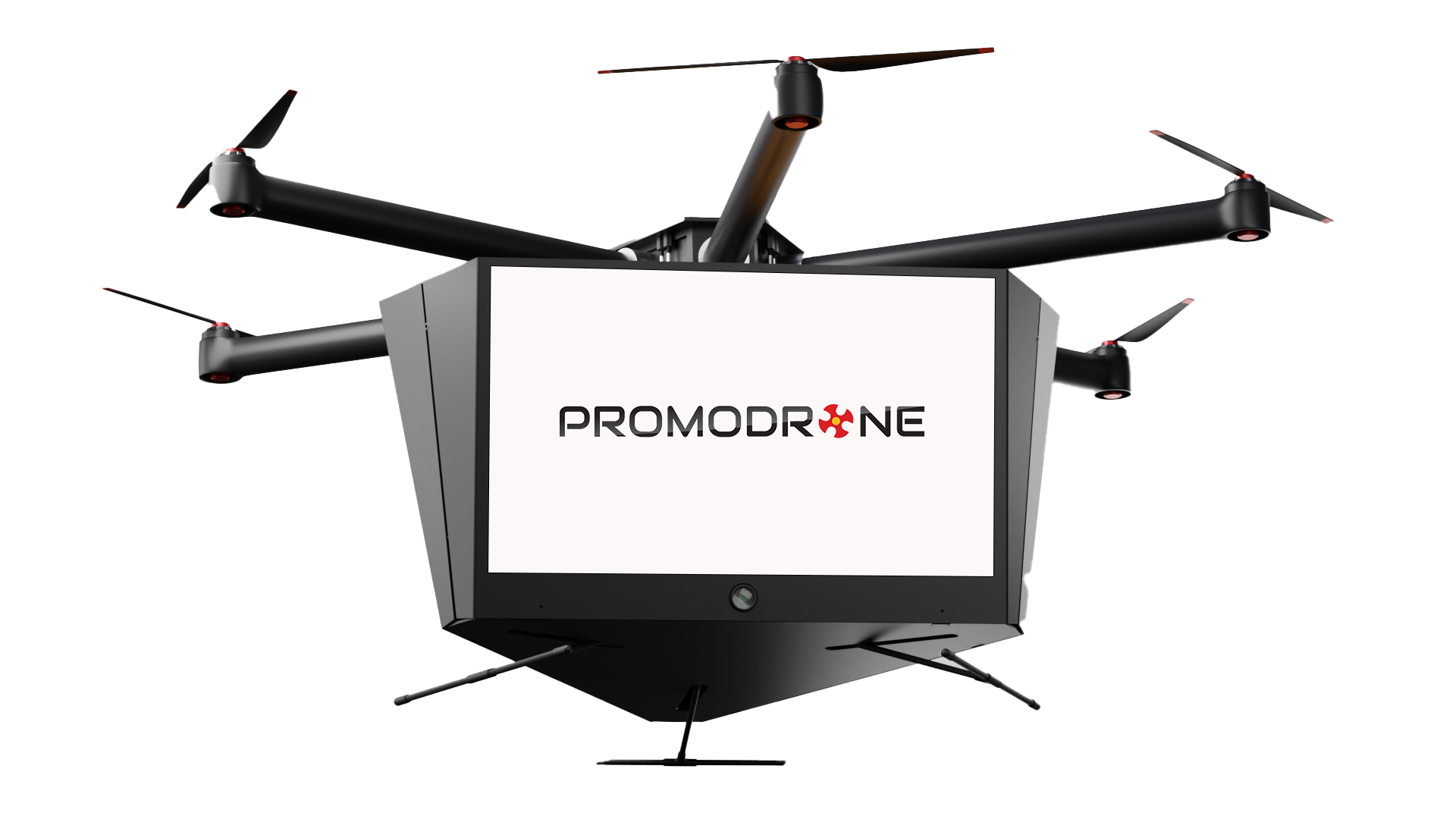 Blimp-inspired drones set to fly ads over tourism areas in the South Pacific
As you lounge on the beach in Saipan sipping on an Orange Crush, you may very well see a drone carrying a Grey Goose Vodka banner advertisement flying down the shore in front of you. San Diego-based drone banner advertising company PromoDrone announced that it has landed a deal with Bella Wings Aviation, a drone services company in Guam.
And together, you can expect to see banner ads hanging from DJI Matrice 600 Pro drones flying around tourist-focused areas of the South Pacific.
With the new partnership, PromoDrone will provide the physical banner system — which includes attachments and connecting parts. Bella Wings Aviation, which is licensing PromoDrone's banner system and business development processes, will actually fly the drones around the South Pacific.
The banners are approximately 2.5'x1.5' and are made of a mesh material that displays full color images and text. The drones can fly up to two banners at a time (front and rear-facing). And the drones usually fly 25-50 feet above ground, and in accordance with all FAA Part 107 rules and regulations. For now, they fly within line of sight and interactivity, generally operating over vendor tents, non-walkable green space, and water systems adjacent to the event activities in order to avoid flying over people.
For now, it's not entirely clear what type of ads will be flying over the South Pacific other than brands in "the restaurant and hospitality industry." That's not surprising given that one of Guam's economic pillars is the tourist industry. But, PromoDrone in the past has flown drones for brands including Grey Goose Vodka, Ralphs Grocery, San Diego Parks Foundation, The Century Club, and more, and at such events as golf tournaments, private birthday parties, and company events.
2020 was a banner year for PromoDrone when it launched its "business-in-a-box" licensing model. The company launched in 2016 as a service provider of using drones as "flying billboards," but has since pivoted to a new leasing business model that allows other drone service providers to conduct those aerial advertising campaigns anywhere in the world. That "business-in-a-box" solution is compatible with the DJI Matrice 600 Pro
The company said this new business model better allows it to scale its technology. Plus, it theoretically could provide more drone piloting and entrepreneurial jobs anywhere in the world.
PromoDrone's business model consists of two different customer segments.
In the first segment, which targets event coordinators, marketing agencies, and other private businesses, those companies pay to use the drone banner as an add-on to their advertising inventory. Typical flight costs start at $500 per 20 minutes and include one reusable banner (however that cost can vary depending on the event size and location).
The second customer segment is licensee operators, where drone service companies or Part 107-licensed entrepreneurs can license PromoDrone's banner system technology to provide drone banner services for events in their local market. Licensing packages start at $13,500 per year with a 7.5% revenue share per flight.
PromoDrone said that it expects its partnership with Bella Wings Aviation to eventually extend to cover more South Pacific Islands beyond just Guam and Saipan, but also expanding into the Federated States of Micronesia, Palau, and the Marshall Islands.