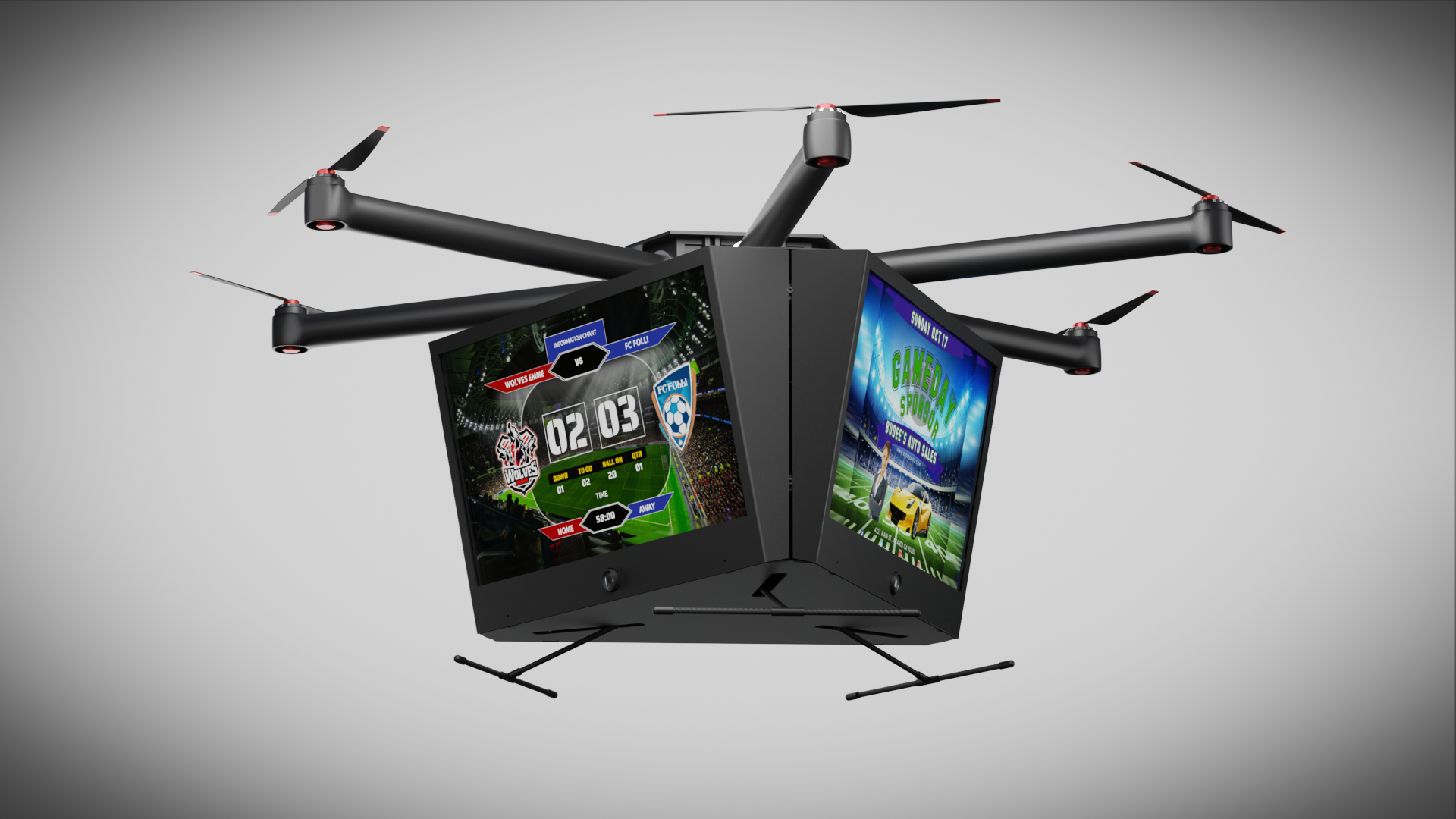 PromoDrone Pivots to Global Licensing
San Diego-based PromoDrone, a startup that makes drones that displays banner advertisements, sees growing opportunity to advertise in the air and is working to create a network of entrepreneurs skilled in drone operations.
Founded in 2016, founder and chief executive Jamar Williams said he got the idea for the company after realizing drones were highly noticeable and would be a great way to advertise.
The company uses a fleet of drones to deliver aerial advertising and engaging outdoor event experiences.
"PromoDrone was started four years ago with the idea that drones are highly noticeable and would be a great way to advertise," said Williams. "We noticed that whenever we would fly the drone, anytime it was in the air we'd get lots of attention lots of eyeballs and cell phones pointing at it. We thought we had an opportunity to create impact through capturing attention and combining it with innovative technology."
Working with Brands
Over the last four years, the company worked with several leading brands. Its clients include outdoor event, advertising and marketing, and venue spaces that want more ROI from their ad-spends.
In particular, the company targets businesses that put on large events, and clients include Startup San Diego, the nonprofit that puts on San Diego Startup Week each year.
"When people see the drone, not only do they pay attention to it but a certain amount of the audience captures the moment via smartphones and post the experience to their social media or share with their immediate circle of contacts," said Williams.
"This gives the banner content an additional impression boost and provides multiple levels of engagement and reactions even after the event is done," he said.
Pivoting Business Model
Before the COVID-19 outbreak, the startup was doubling its clients month-over-month, said Williams, however, business slowed when local companies cut their advertising budgets and witnessed a significant decrease in in-person gatherings. As a result, PromoDrone was forced to pivot its business model.
"We quickly had to shift our target market as big events started to slow down. We started to shift towards private events and small engagement household events such as gender reveals, backyard birthday parties, public service announcements, and other related campaigns," said Williams.
It's hard to tell what categories will bounce back and what the size of budgets will be a year from now, said Williams, adding that the company has very little overhead because the team hires additional support based off of the event itself as well as contracts interns from the local universities.
Goal to Expand Across U.S.
"Our goal is to lead the aerial drone advertising and promotions evolution and scale to a point where our technology is an expected part of an outdoor event experience," said Williams. "As the number of certified operators continues to grow nationwide we are able to bring our platform across the U.S. and even further and deliver a first-class new age marketing channel and many new tech-based job opportunities."
"We're proud to be here in San Diego. Despite how expensive it is to live and build here. The business community has embraced us and really has provided us support, and we're very appreciative of that," he added.
In the near future, PromoDrone plans to expand its offering by establishing an independent operator model to license its drone technology. This year, the company anticipates receiving a utility patent approval for its not only the frame and display system but the entire concept of drone advertising.
To date, the company has raised over $70,000 in pre-seed funding and actively raising $1 million in seed funding. In addition, PromoDrone is a graduate of Connect All at the Jacobs Center.
In conjunction with operating PromoDrone, Williams is the CEO of Dream Shore Studios, a full-service video production company specializing in real estate multimedia. Headquartered in San Diego, the company is operating in all of Southern California.